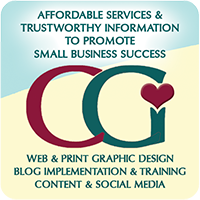 Chelsi Graphics, LLC caters to small businesses. In the current online environment we felt the need to offer honest information to aid small business owners in navigating the need for an internet presence. The aim of these articles is to educate entrepreneurs whose expertise lies in areas other than the internet. Whether you're expertise lies in sales, service, creative or production, entrepreneurs deserve accurate information and fair prices when dealing with their online needs, including design and development, social media, online marketing and search engine optimization (SEO).
The basis of this blog is integrity and information. From this page you can navigate to informative blog articles on this site or link directly to the
Chelsi Graphics
website. We offer custom web design, web development, content writing, blog implementation, social media marketing, 2-D animation and more.
Your website is your virtual business card. In today's marketplace a web presence is invaluable. A well visited blog is a great asset in keeping current and new clients up-to-date on your products and/or services. An informative blog will also increase your search engine rankings. Chelsi Graphics, LLC offers blog instruction, if you decide to write your own, or content service is also available.
Located in Colorado Springs, Chelsi Graphics serves clients across the country. With a focus on personal customer service, we support and encourage small business by offering truthful information and affordable services. The goal is to balance creativity with education and the client's vision of their online presence.
Affordable online business services are available for the small business owners who have made America great. Quality design is a necessity which cannot be compromised. Affordability is a priority in helping small businesses succeed.

When it's time to promote your business with a blog or information-packed website, call Chelsi Graphics at 719-663-5972. Printed materials are also available including: brochures, letterhead and business cards.