Our current culture is digitally centered. So an online presence is a necessity for a business to be noticed. Opportunities abound for exposure on the internet. I felt the need to offer honest information to aid small business owners in navigating their web presence.
Every business should create a web presence. A web presence includes all the places on the internet where a business, or individual, is represented. Ergo, someone's web presence may include a website, social media page, and possibly more. Obviously, these channels can be profitable marketing tools.

Small Business Focus
Entrepreneurs deserve accurate information and fair prices. In short, the purpose of this blog is truthful information. Small business owners need honest answers about: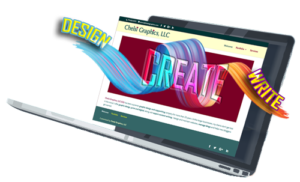 web design
web development
online marketing
social media strategies
search engine optimization (SEO)
Many entrepreneurs have expertise in a specific field, not the internet. Consequently, this leaves the door open to rip offs. Through this blog, I aim to help educate small business owners. 
Getting Your Business Online
In today's marketplace, a web presence is truly a necessity. There are many options to consider. For example:
Website
Websites are a company's informational, virtual business card. Consequently, an excellent marketing and PR tool.
Blog
An informational blog is a great asset. Use it to keep current and prospective clients up-to-date on your business. Additionally, an informative blog increases your search engine rankings.
Social Media
The abundance of social media outlets provides free advertising. In addition, social media equals networking.
Learn. Act. Produce.
Educated decisions are crucial. That's what this blog is all about. Help. Educate yourself, then take a step.
Chelsi Graphics, LLC
Chelsi Graphics, LLC caters to small businesses. Our services include websites and blogs, design and development, along with maintenance. In addition, we offer social media management and blog instruction, if you decide to tackle the project on your own.
Balance: Information Vision Creativity
Web Presence

When it's time to promote your business call Chelsi Graphics at 719-663-5972.