We look forward to hearing from you!
Contact Chelsi Graphics, LLC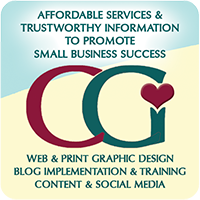 If you have questions regarding the web, contact Chelsi Graphics. The "whole point" is to help your business succeed on the web by educating you. Shoot us an email with any questions and you can expect a timely response.
If you're interested in submitting a blog post, send a full draft for consideration via email. Please type "DRAFT" in the subject line. Blog post submissions based on sales pitches will not be accepted. Post subject matter must be educational for small business owners in regards to their online business presence. A contact line for your product or service is acceptable.
Chelsi Graphics, LLC offers affordable services and information that you can trust.  Available services include website and blog design, web development, content writing, reasonable search engine optimization, web maintenance, and 2-D animation. Visit the Chelsi Graphics portfolio website, or call for a consultation right now at 719-663-5972.